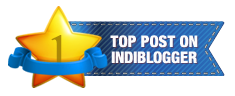 Miles & miles of incessant desert, golden hills, charming folk culture and herds of Camels everywhere, these peculiar elements set apart Jaisalmer. Visiting Jaisalmer was always a fascination and part of our really long list!!!
Finally we planned a trip to Jaisalmer, Rajasthan in Oct'14. Jaisalmer lies in the Southwestern Rajasthan and Southern part of the Great Indian Desert.
The Great Indian Desert or The Thar Desert is a large, arid region of rolling sand hills located partly in Rajasthan state, northwestern India, and partly in Punjab and Sindh provinces, eastern Pakistan.
Thar Desert is the world's 17th largest desert and the world's 9th largest subtropical desert. 
About 85% of the Thar Desert is in India, and the remaining part in Pakistan.
In India, Rajasthan houses 60% of the desert, 40% divided amongst Gujarat, Punjab and Haryana.
Rajasthan also comprises of Marusthali (Land of the Dead) sand-dune-covered eastern portion of the Great Indian Desert. The area is known for remarkable shifting sand dunes, ridges of densely packed, coarse sand.
Hot on the Road
We covered Jaisalmer as part of our 4 days trip to Rajasthan. We decided to travel by road from Jodhpur to Jaisalmer.
Hired a car & began driving (car because of the harsh climate). The road that leads to Jaisalmer is literally awesome, it's so well maintained but eerie too. For quite a long distance we did not observe a single soul.
However, at regular intervals we observed herds of camels and people walking barefoot in the jungle.
Lets Check-in
We clocked Jaisalmer in ~ 4-5 hrs. It was pretty hot for the month of October that day. When we reached our hotel for check in we were quite exhausted but the city cheered us up. We stayed at Leela Vilas Palace, quite a decent hotel plus the view of city from its restaurant is cool. The tariff is in the range of INR 1800 – INR 4200, depending on the bargain you get. The higher floors & bigger rooms certainly demand more tariff as compared to ground floor.
Sand Dunes here we come
We were most excited to go to sand dunes first & as planned we headed to the place right after lunch. The road as I mentioned earlier was cool but the climate hot!!! As we were approaching the desert we could observe the sand hills getting denser. These hills were visible as far as we could see the desert.
It was so difficult to drive and see at distance, so don't forget to carry your glasses and beverages to keep you hydrated.
Finally we identified our camp, our camp organizer extended a warm welcome along with yummy sharbat – Roohafza (this beverage is so popular with Indians, since childhood I have had this!!!).
We had quite a few glasses to quench our thirst and gain some energy.
After taking some rest, we headed to so-called sunset point via camel ride. Totally enjoyable especially when the camel gets up, the process generates butterflies in the tummy!!!
Quite sand dunes, shimmering sun rays, flickering elements of sand blowing with the wind, everything seemed painted golden.
We had a blast playing in the sand, clicking photos amidst the sunset.
As soon as the sun went down, another round of party began. The camp had live song and dance performance arranged for the tourists. They take care of the food and drinks as well ensuring you enjoy the gala night to the maximum.
We all settled at the Shamiana right under starry sky. The folk singers began their performance, though it was tough to decipher each word the music was totally enjoyable. The highlight of the evening was 'Kalbelia Dance'. The Kalbelia dance is ancient form of performing arts in Rajasthan, it is an integral part of Kalbelia culture. The dance added zing to the night.
The night was absolute fun with yummy starters flowing in along with live music, followed by ethnic Rajasthani buffet – Dal, Baati, Ker Sangri and Churma with loads of ghee. To keep variety the buffet had also had Chinese, pasta, rice and paneer curry. All of it served with courtesy to give a perfect finish to your Desert Safari 🙂
What else to explore on your trip to Jaisalmer, find more about the city here: https://untraveledroutes.wordpress.com/traveling/rajasthan/jaisalmer/
Happy Exploring !!!