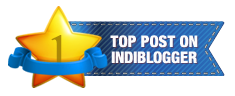 Miles & miles of incessant desert, golden hills, charming folk culture and herds of Camels everywhere, these peculiar elements set apart Jaisalmer. Visiting Jaisalmer was always a fascination and part of our really long list!!!
Finally we planned a trip to Jaisalmer, Rajasthan in Oct'14. Jaisalmer lies in the Southwestern Rajasthan and Southern part of the Great Indian Desert.
The Great Indian Desert or The Thar Desert is a large, arid region of rolling sand hills located partly in Rajasthan state, northwestern India, and partly in Punjab and Sindh provinces, eastern Pakistan.
Thar Desert is the world's 17th largest desert and the world's 9th largest subtropical desert. 
About 85% of the Thar Desert is in India, and the remaining part in Pakistan.
In India, Rajasthan houses 60% of the desert, 40% divided amongst Gujarat, Punjab and Haryana.
Rajasthan also comprises of Marusthali (Land of the Dead) sand-dune-covered eastern portion of the Great Indian Desert. The area is known for remarkable shifting sand dunes, ridges of densely packed, coarse sand.
Hot on the Road
We covered Jaisalmer as part of our 4 days trip to Rajasthan. We decided to travel by road from Jodhpur to Jaisalmer.
Hired a car & began driving (car because of the harsh climate). The road that leads to Jaisalmer is literally awesome, it's so well maintained but eerie too. For quite a long distance we did not observe a single soul.
However, at regular intervals we observed herds of camels and people walking barefoot in the jungle.